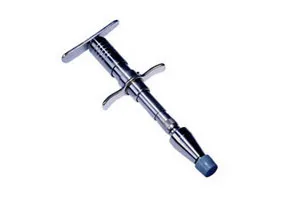 The chiropractic team at Flemming Chiropractic Wellness Center offers chiropractic care to help patients conquer pain in New Bern, NC. Dr. Flemming is certified in the Activator Method and acupuncture, which can enhance your care.
What is Chiropractic Care?
Chiropractic care is health care designed to heal the body using manual therapy. The theory behind chiropractic care revolves around your central nervous system and spine. Your nervous system communicates from your brain through the nerves of your body and passes through your spinal cord. In today's world, many of us sit for extended periods, which can affect how the spine fits together and put the body out of alignment. This lack of exercise causes some muscles to be too weak and others to have to overcompensate. This results in the feeling of pain in your neck or back and in less support for the spinal column.
Chiropractors address misalignments using non-invasive treatment methods like specific joint manipulations and stretching. These consist of a quick and gentle thrust delivered using the hands or specialized equipment. By manipulating the joints, your chiropractor adjusts the body's biomechanics to improve motion and function.
In addition to treatment by hand, your chiropractor can use advanced technology to improve your treatment and outcome. Dr. Flemming uses the activator method, which involves a device that adjusts using a high-velocity, low-amplitude thrust (HVLA thrust). The instrument is small enough to fit in your hand and uses a spring to bring consistency to the pressure it delivers.
When should I see a chiropractor?
Chiropractic care is not only for pain management but also for conditions such as headaches, fibromyalgia, carpal tunnel syndrome, GERD, irritable bowel syndrome (IBS), ear infections, and more. Dr. Flemming aims to deliver comprehensive, holistic care to address the underlying cause of your pain and suffering.
Chiropractors perform chiropractic adjustments to help you feel your best. Dr. Flemming also provides spinal decompression therapy. You should consider decompression therapy if you have pinched nerves, a herniated disc, or sciatica, among other conditions.
How a Chiropractor Can Help
Your chiropractor will interview you, get a complete clinical history of symptoms, perform a physical exam, and diagnose. It is essential to be honest with your practitioner so that they can tweak your treatment to what will work best for you. The same condition can respond differently to different treatments, so Dr. Flemming will work with you to find what works for you.
Call (252) 638-6062 to schedule an appointment at Flemming Chiropractic Wellness Center in New Bern, NC, to address what ails you.